There has been a significant increase of 'Casual' and Chain type restaurants, however a popular and cost-effective way to dine, there will always be space in the market for high end 'haute cuisine' that offers customers a luxurious and unique dining experience.
Fine dining operators understand that to be successful there has to be a 'point of difference' between their operation and that of their competitors. For many owners and chef's this means taking chances and moving forward with excitement. With these risks, it is important to work with partners who understand your operation along with how your business tracks with current trends and compliance requirements.
SDG has worked closely with Owner/Operators, Investors, Restaurant groups and Architects to develop highly effective designs in kitchen, beverage and food service with an emphasis on:
Environmentally responsible and sustainable design. This includes the use of low GWP rated refrigerants, materials selected, minimising the use of external hot water sources such as specifying equipment with built in heat exchange/recovery units.
Thorough understanding of the latest and most efficient equipment and the infrastructure and services required to support.
Adequate space allocation to ensure areas will meet user requirements. This includes working with the client to future proof facilities by factoring in growth and cuisine development.
Ensuring Back Of House activities are centralised where possible.
Minimising the amount of staff movement through working zones to ensure wage costs are managed effectively.
From single bespoke properties, thorough to restaurant groups with multiple locations we appreciate that flexibility and comprehensive understanding of key issues that are paramount to every design. SDG has assisted to develop many properties of all sizes over the years.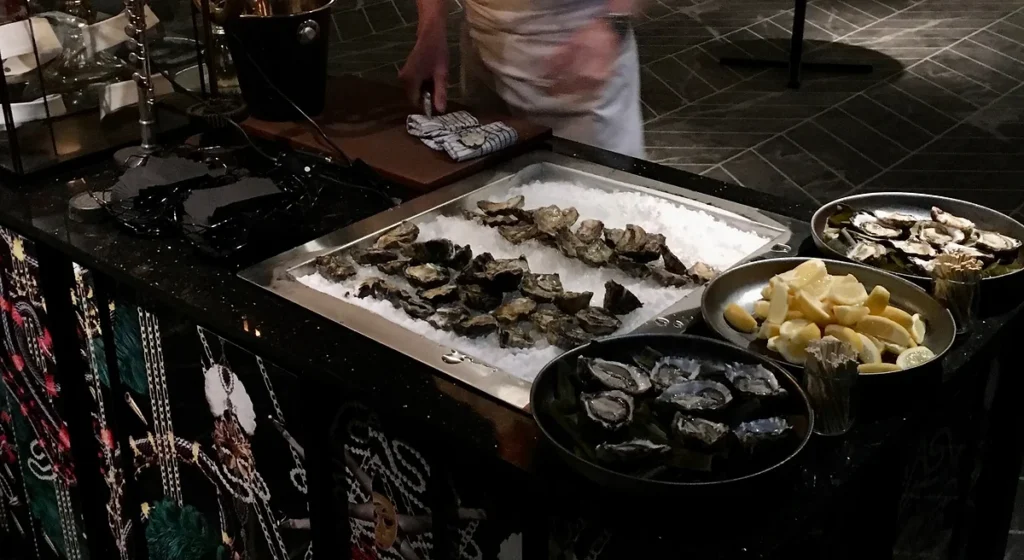 Work With Us
Get in touch today for a quote, or to find out more information.