There has been a dramatic improvement in the provision of food and beverage services within the aged care sector. Food is no longer seen as simply feeding the residents, but has now developed into being an integral experience and key facility offer. The variety, choice and quality of foods being offered have changed – not only to match the changing tastes of the residents, but also encompassing the latest culinary trends. For example within the last three years, SDG have incorporated cafes, wood fired pizza, coffee shops, a la carte menu service, VIP room service, even a sports bar.
Aged care providers have also sought to customise and individualise each facility. It is not unusual to find serveries, that now encourage residents to do their own cooking, or conversely, be able to use these areas outside regular service hours.
This provides the aged care facility with a number of challenges, mainly centred around the question of how to make a commercial space look appealing and inviting and in turn how to create a commercially compliant facility within a room that is meant to look "homely".
These are just some of the challenges SDG is asked to assist with. Our focus encompasses every step of the food preparation and service process – from food delivery, through to preparation, cooking, serving and managing waste.
Aged care food service is no longer about a one size fits all solution. SDG designs appropriate delivery systems to suit each client – from cook fresh through to cook chill.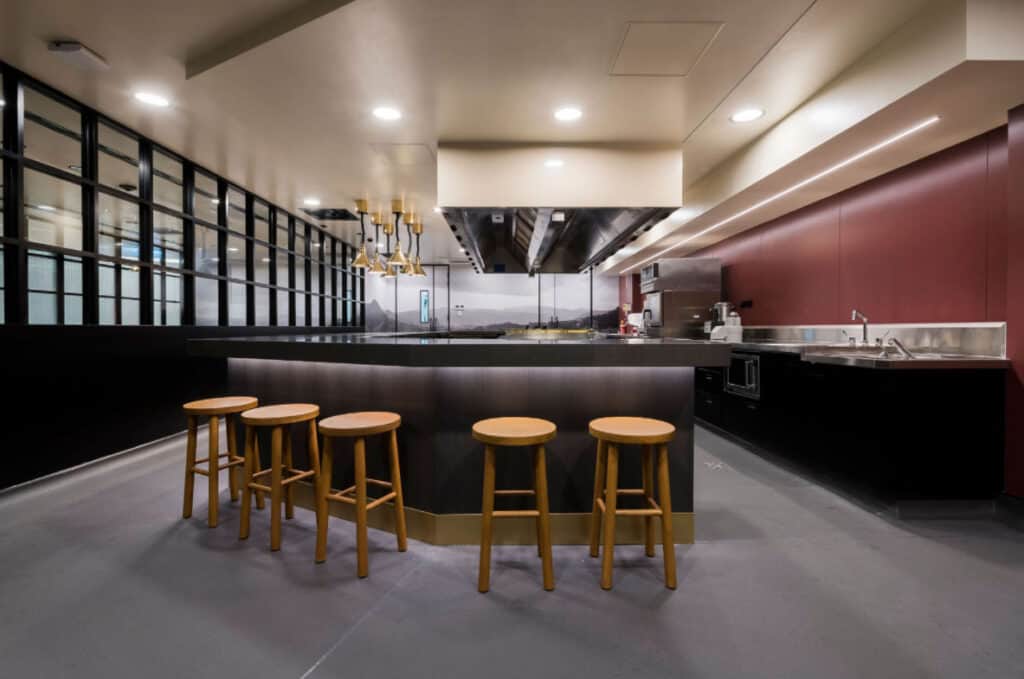 Work With Us
Get in touch today for a quote, or to find out more information.